With built-in protection against UVA and UVB rays without harsh chemical ingredients, this non-greasy sunscreen offers broad-spectrum SPF 50 protection using naturally derived plant- and mineral-based ingredients, including non-nano zinc oxide—a physical UV blocker. The lightweight formula goes on smooth and stays water- and sweat-resistant for 80 minutes, so you can feel comfortable while you stay moving.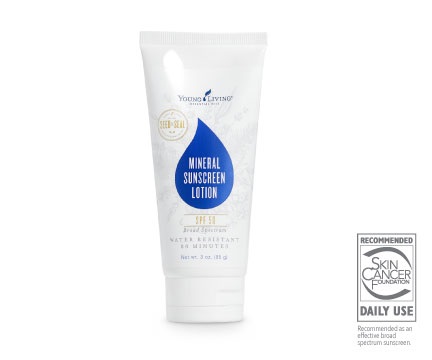 I love it because it's chemical free! How about you?
When ordering Young Living Products enter or mention Enroller and Sponsor number: 1085586 to save 24%! **
Phone orders for Young Living Products 1-800-371-3515 (Toll-free Canada & USA)
Monday-Saturday: 5 AM to 10 PM US MT
Questions?
If I invited you to this page or you just happened upon this page and have questions or want more information, you can Email me at DexterDBlack@comcast.net or call me at 717-467-5088. If someone else invited you, please get back to the person who sent you here for further ordering or informational questions.
You can also find me on facebook: https://www.facebook.com/WealthandRiches
May your days be filled with good health, good friends, good food, and most of all; much love,
Dexter D Black
* Disclosure Link http://dexterdblack.com/disclosures
** Must become a Wholesale Member with an order of at least $50.00 for the year.